Downloading this popular WhatsApp version may get your phone 'hacked' – ET CISO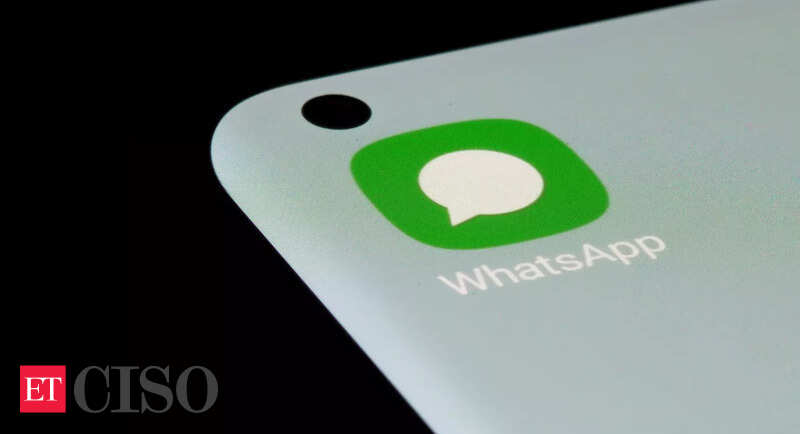 If you are someone who loves to use a modified
WhatsApp
app or a WhatsApp mod then stay away from version 16.80.0 of
FMWhatsApp
. As per cybersecurity form
Kaspersky
, this version of FMWhatsApp comes with a third-party advertisement module that has an in-built Trojan. "Our mobile antivirus solution detects this malware as Trojan.AndroidOS.Triada.ef," said Kaspersky.
Users tend to download a third-party modified version of WhatsApp to get access to features that are not available on the official app like the ability to read deleted messages, self-destruct messages, etc. While WhatsApp discourages users from doing so and also takes down certain mods, users tend to find APK files of new ones online. FMWhatsApp is one of the popular WhatsApp mods and users need to be careful about malware that hack their phones.
"The Triada Trojan in the dangerous version of the FMWhatsApp mod performs an intermediary function. First, it collects data about the user's device, and then, depending on the information, it downloads another Trojan, explained Kaspersky.
Apart from your personal data being at risk, this version of FMWhatsApp can display full-screen ads at unexpected moments or even run invisible ads in the background. Also, there are different modules that can sign up for paid subscriptions automatically without your knowledge.
"Avoid installing apps from unofficial sources and use your device's settings to deny permission to install them. (If you need to install an app not from an official store, temporarily enable that permission and then disable it again)," suggested Kaspersky.
Also, it's a good habit to check what permissions you have granted to installed apps on your phone regularly to spot any unusual behaviour.