Odisha capital sees 47% rise in cybercrime cases in 1st half this year – ET CISO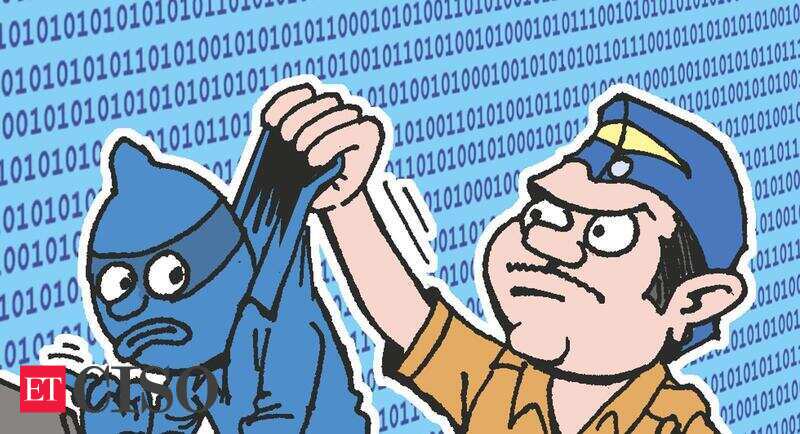 BHUBANESWAR: With digital being the preferred mode of transaction during the prevalent Covid crisis, cybercrime cases increased by a disturbing 47% in Bhubaneswar in the first half of 2021 as compared to the corresponding period in 2020.
The police had registered 51 cybercrime cases between January and June last year in the capital city. Such cases climbed to 75 during January-June this year.
May, the month lockdown was imposed in the wake of Covid second wave this year, saw maximum cyber-related offences. Police registered 17 cybercrime cases in May this year, the highest of the first half this year. In May lockdown last year, the police had registered only 8 cybercrime cases.
Police said they registered 16 cybercrime cases in January, 10 each in February and March, 11 cases in April, 17 cases in May and 11 cases in June this year. The registration of cases in 2020 stood at 10 in January, 8 in February, 9 in March, 2 in April, 8 in May and 14 in June. While altogether 124 cybercrime cases were registered in the capital city in 2019, the number slightly dropped to 123 in 2020.
"We found most cases relating to fraud after transactions through net banking, debit/credit cards and UPI payments. Lockdown had prompted people to stay indoors and increased their dependency on online banking. Restrictions on movement of people, apprehension of virus infection through cash and availability of commodities through online platforms made people vulnerable to cyber frauds," a senior police officer said.
Police sources said almost all the victims found fraudulent withdrawal of money from their accounts after they clicked phishing and suspicious mails or links on cashback offers. In some cases the victims, who were not conversant with online transactions, shared their passwords after being tricked by the cyber crooks.
"We have been sensitizing people not to share their account details and PIN with strangers. Banks too have been sending the awareness messages to their customers," deputy commissioner of police Uma Shankar Dash said.
The commissionerate police recently set up a cyber cell and issued a helpline number (7440006709) to come to the rescue of the victims of cyber crimes. Even though the police stations register cases and conduct investigations, the cyber cell has been making immediate interventions with banks or payment gateways and trying to retrieve the money of the duped victims.