UP 'cybercrime capital' with over 11,000 cases, Maharashtra has most cases of cyberstalking – ET CISO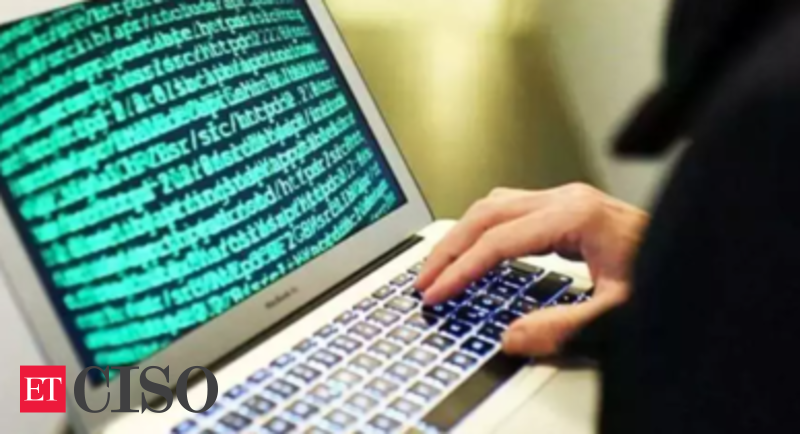 MEERUT: With over 11,000 cases reported in 2020, Uttar Pradesh has replaced Karnataka as the state with the highest incidents of cybercrime, data from the latest National Crime Records Bureau (NCRB) report has revealed.
This comes even as Uttar Pradesh director general of police (DGP) Mukul Goel in a recent visit to Meerut had admitted that addressing cybercrime was becoming a challenge in the state. "Anyone, including our cops, are falling victim to it. At present, our staff is not adequately trained to tackle it," the DGP had said.
According to the NCRB report, Karnataka had recorded the highest cases of cybercrime with 12,020 incidents in 2019. This figure dipped to 10,741 cases in 2020. UP also recorded a marginal dip from 11,416 cases in 2019 to 11,097 cases in 2020 — the highest in the country.
Nationally, the number of reported cybercrime cases has gone up from 44,735 to 50,035. The most common motive — in over 30,000 cases of cybercrime — was fraud. Other motives included anger, revenge, extortion, prank, sexual exploitation, terrorist activities, causing disrepute, etc.
When it came to the types of cybercrime committed, most cases pertaining to 'cheating by impersonation' were registered in Karnataka — 6,486 cases out of country's total of 11,172 in 2020 — while UP registered the highest number of cases under 'violation of privacy' and 'transmission of sexually explicit act in electronic form'.
UP also accounted for 85% of ransomware related crimes in the country. Out of 727 such registered crimes in the country, 618 were reported from UP alone. In cases of forgery as well, UP had the highest share. Out of 580 cases pertaining to forgery, 371 were registered in UP.
UP ADG (law and order) Prashant Kumar told TOI that UP police is focusing on capacity development of their personnel to deal with cybercrime. "Over 10,000 policemen are being trained to equip them with technical know-how. We also have a dedicated force with in-depth knowledge of IT related crimes. We have cyber cells in every district, but they were unable to deal with increasing cases so we have also set up cyber help desks at every police station in the state."
Telangana, meanwhile, recorded the maximum cases of online bank frauds while Bihar recorded most cases of debit/credit card fraud. Almost half of the one time password (OTP)-related frauds in the country were also registered in Telangana, according to the report.
Maharashtra had the highest number of cases of cyberstalking and bullying of women at 398 followed by Andhra Pradesh (100). Nationwide, 563 cases were registered pertaining to 'fake news on social media' with Telangana ranking first with 135 cases followed by UP (109) and Andhra Pradesh (106).