'Windows 11 Alpha' malware attack trying to trick people – ET CISO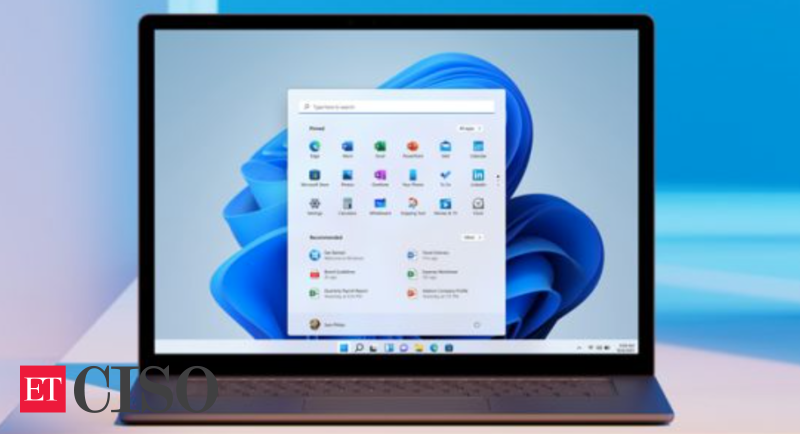 Microsoft
has already announced that it will start rolling out
Windows 11
from October 5. However, before the official debut of the latest operating system a Windows 11-themed
malware
campaign is trying to trick people into sharing their financial data. The
Windows 11 Alpha
malware attack is tricking people by activating a malicious code on their PCs.
According to a report by Bleeping Computer, Anomali Security researchers have discovered this new malware attack which uses a Word document claiming to be made with 'Windows 11 Alpha'. This file then pushes users to perform some simple steps to open it. After users perform the mentioned steps a code gets activated which steals their financial information.
The researchers also reveal that a cybercrime group FIN7 is likely responsible for the malware campaign. The researchers are not able to confirm the exact method of spreading of the malicious file but the attackers are likely using phishing or spear phishing techniques.
As per the report, "Cybercriminals laced Microsoft Word documents with macro code that ultimately downloads a JavaScript backdoor that lets the attacker deliver any payload they want.
Researchers at cybersecurity company Anomali analyzed six such documents and say that the delivered backdoor appears to be a variation of a payload commonly used by the FIN7 group since at least 2018."